Wow, it's been 100 weeks since I started documenting Amygda's journey, building in the open, from scratch. When I started blogging about building a startup out in the open the aim was to do it weekly.
That didn't age well. It is not weekly. But it does bug me that each week I don't do it.
And it just so happens, completely coincidentally that the time I decide to publish a blog, it is 100 weeks. This isn't for dramatic effect, it is purely coincidental (although I am very happy with the coincidence for sure).
So, where's Amygda now?
We are in an interesting place and an interesting phase.
It is exactly where I would expect a B2B project trying to disrupt the status quo in industries like Aerospace and Rail (capital-burning, high-value, large and conservative industries).
The aim when we began was to be noticed. And that we are.
So that puts us in an interesting place. Being OEM-independent and building solutions that rival OEMs was always audacious, and we embarked on it anyways.
The one change we have made since the beginning of Amygda is the move from being purely empirical driven to being empirical first, and then physics-based for the next 20% or so.
That's largely driven due to not having enough homogenous labels to apply and tune our models on. This is on top of the more basic challenge that in the industries we operate in there is a huge imbalance of data between "good" and "failure" data.
Typically 1% of the data is failure data. Compared to retail, banking, or social media data which can have very balanced data sets.
Why does having a balanced data set matter? Simply because, imagine you are always telling AI that this is good data, again and again, and again for about 99 times out of 100.
It is highly likely that it will get biased and when you ask it the 100th time if it is good or bad, it will say good.
Having a balanced data set means you can help the AI learn what are the underlying features it should look at to make a better decision.
Anyways, as I was saying the combined cocktail of imbalanced data AND lack of homogenous failures (I speak of lack of homogenous failure and its challenges in this blog) means we haven't been completely done away with physics-based modelling.
Anyways, moving onto the interesting phase part of the answer.
We have a few campaigns ongoing that we have been involved with and came across some great feedback.
That's the part of my role I do enjoy, engaging with customers and working on the product. And with the funding received, committed, and revenue generated we didn't need to fundraise.
I hope to bring fun news on that front soon.
Talking of fun news, we are looking for software engineers (70% front-end, 30% back-end in the role) and data scientists with industrial experience, someone who might want to take the next step and explore working in a more fast-paced environment with an early-stage business like ours. Follow our LinkedIn page where we do share our hiring news.
What else has happened since the last time you mentioned being on the Boeing-led, Aerospace Xelerated programme?
Great question.
Narrator: It wasn't a great question, it was a self-indulgent question asked by the same person who will answer this after a brief pause.
Let me answer that.
Since my last blog where I mentioned we are one of 10 startups working with industrial partners such as Boeing and GKN Aerospace, we obviously then went onto a 12-week journey on the programme.
I want to take some time to speak about the programme and the people.
Because people, well, are people.
Aerospace Xelerated as a programme itself was quite intense and in-depth. Most of us in the team rotated for relevant sessions from day 1. Although Arlinda and I attended most of it.
Of the sessions, the ones that I gained the most from were related to sales strategies and financial credibility. This is apart from the mentor weeks with Boeing and GKN Aerospace.
As a team, we did also benefit from growth marketing in the B2B space. That's a topic that has a lot of noise with little actionable insight. So the sessions we had in AX were beneficial.
The overall verdict on the AX programme is that any startup that wants to understand how to build a business and make a network faster in the aerospace industry will benefit from the AX programme.
You need to figure out what stage you are at and whether it is right for you. In our cohort, we had startups as early as ours, all the way to those who had done Series A.
Whilst we spoke to other startups from previous cohorts who had gone on to raise 10s of millions in further funding individually.
If you are one of the lucky ones who can do part or of the programme in person, take it, because that's one thing I wish we could do. In-person events and some of the sessions.
Thankfully, we did have a chance of meeting half the cohort at a Boeing organised trip to Spain 🇪🇸.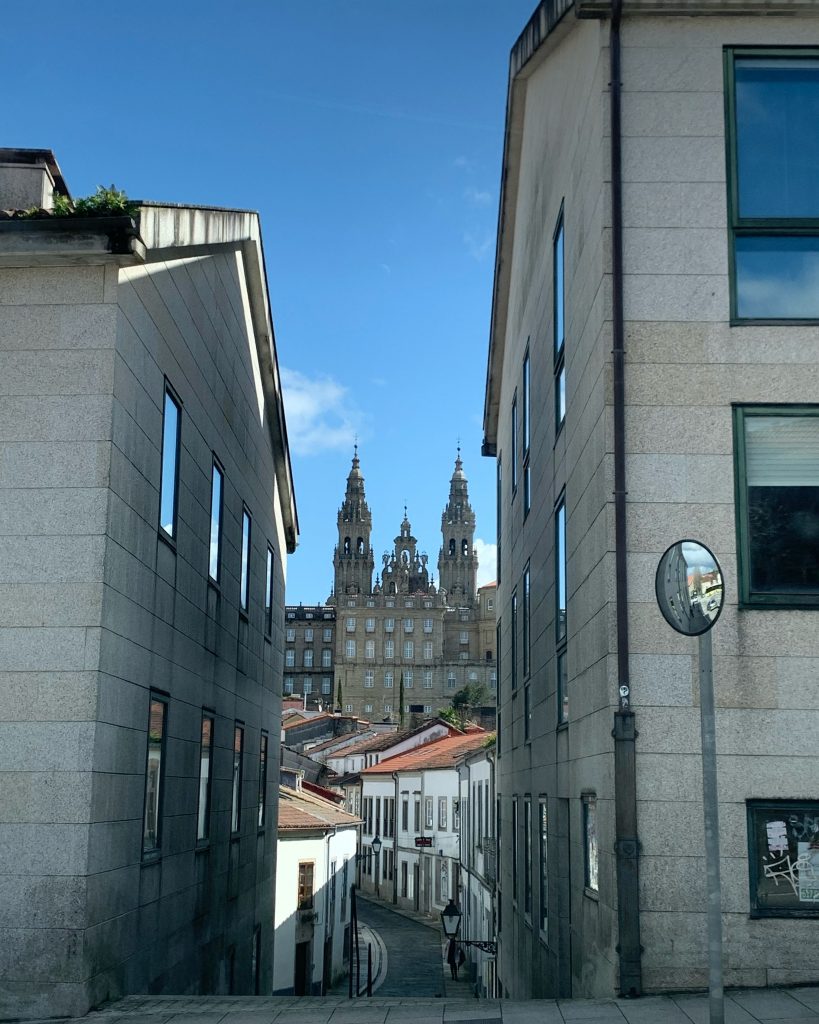 Yeah, so Boeing has a base/team in Spain and the region of Galicia has invested in the UAM space to build an ecosystem there. And as part of that, we visited Santiago de Compostela to meet with Boeing teams and the other industrial partners in the region.
This was the first time we actually met some of the Boeing folks and the Metta team (organisers of Aerospace Xelerated).
Santiago de Compostela is a pilgrimage town. And was historically known as the end of the world.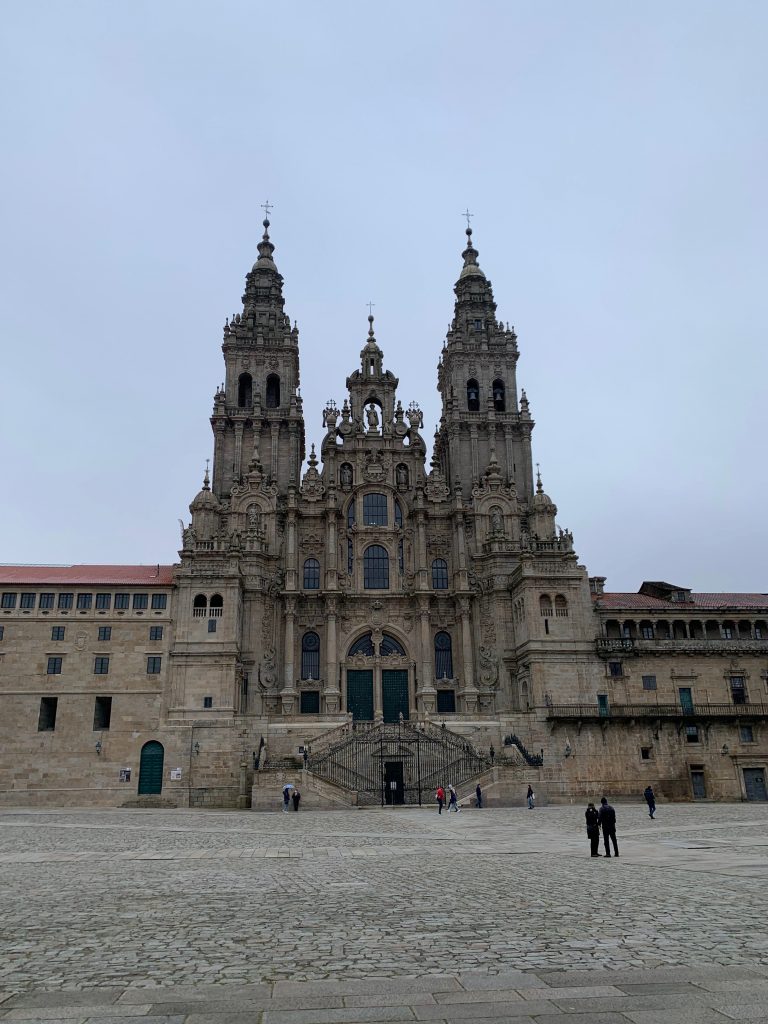 For me, it was a new beginning at the end of the world.
New beginning with people I had met for the first time.
New beginning with teams I built trust with.
New beginning of trusting the folks we were in business with.
You see, meeting people is so different to spending hours with them on virtual calls. Anyone who likes to just be remote doesn't know what it takes to build a business. Or knows something I don't.
Just like it takes a village to raise a child, it takes a network of people to build a business.
And that's mainly because you need to build trust. Without it, it's all a facade of constantly trying to get a deal out of someone.
When you meet someone, you actually build a connection of wanting to help. Rather than just try to convert for your own good.
For example, talking to Marcelo (first from right in the image below) was fun. He's a Product Manager, a role that I still try to do whilst being a CEO. Product Managers have a tough role, they have zero resources and are yet responsible for product delivery. But apart from work, Marcelo was super interesting, at one point we (all) ended up talking about democracy. I mean a Product Manager is the best one to have a view on that. How to get things moving by love or by persuasion 🙂
I had been on calls with Marcelo on them, never connected an iota with him. But in the Spain visit, you really got to see the faces behind the names.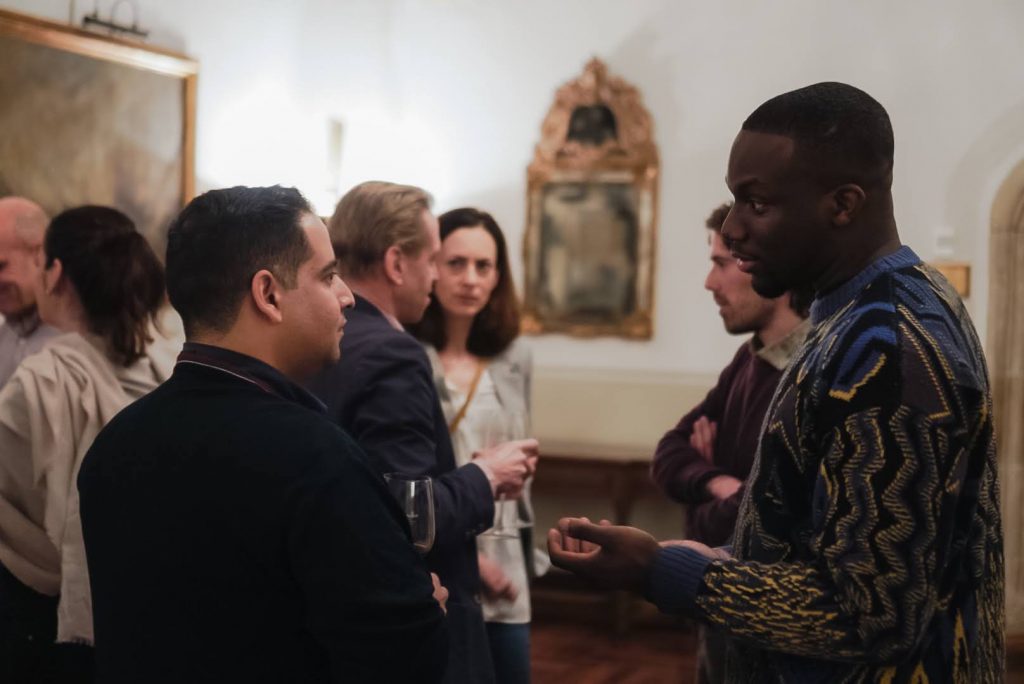 Similarly, Antonio was another person I really enjoyed talking to. Obviously, because he is in a Sales / BD role, and since I am doing more and more of it, I am always keen to learn from those who do it.
But Antonio was chilled. Again, a personality trait you don't see come through on virtual calls.
Antonio is first from right below.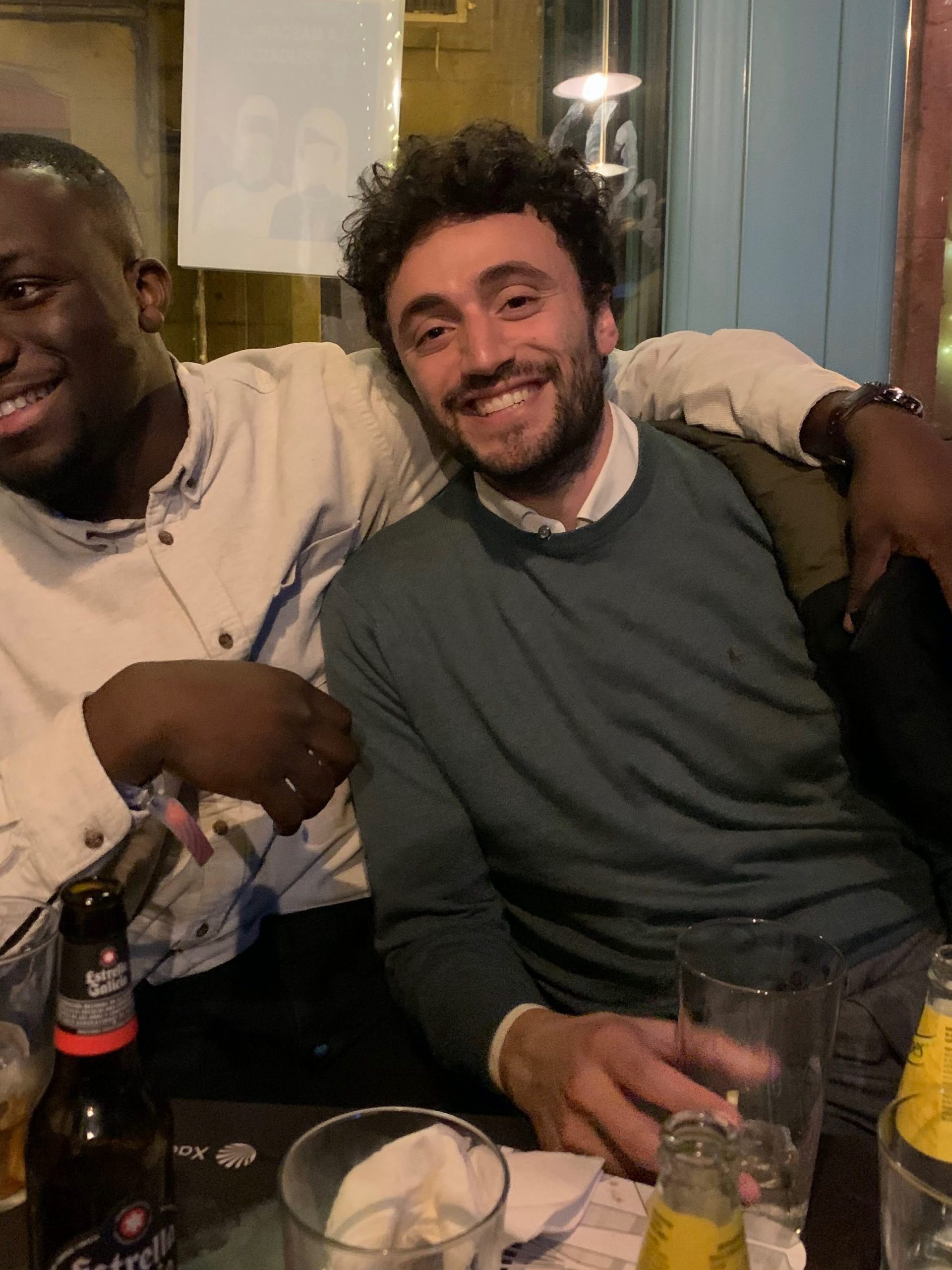 Now, I had no intentions of doing this person by person.
But look, I don't get enough time to write. So now that I am writing, I am going to do the full list.
Because, YOWO (you only write once).
So continuing with Spain trip.
Someone who travelled half the world quite literally is Anant.
Anant has decades of experience, so what he says is from something he has experienced. We both are in the maintenance field so a lot of his topics resonate with me. He travelled from Australia.
I hope he doesn't mind me saying this, but he is a grandfather. For me that's incredible. I am a father, and life is busy. I can't imagine how busy life gets as you go beyond that. If I have the energy and the will to build and run a business in aerospace at the same stage that Anant is at, I would count myself incredibly lucky.
Anant is on the left below.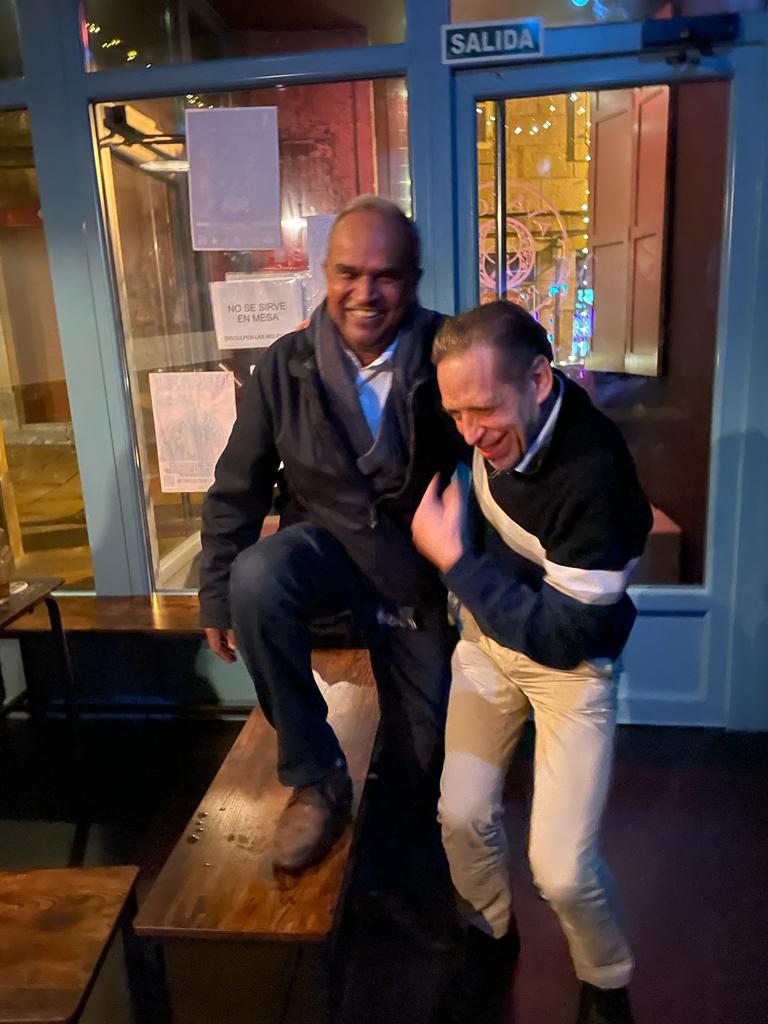 Talking of travelling half the world, just under half the world was travelled by a Canadian.
Cole travelled from Canada. A Veteran and a startup founder, he's someone else interesting to speak to. You can ask him a lot about the military and building teams. And that's my fascination, don't ask why.
A super straight-talking guy, always on top of things, and does a lot voluntarily for veterans. Something you wouldn't know unless you met him.
Cole is first from the left below.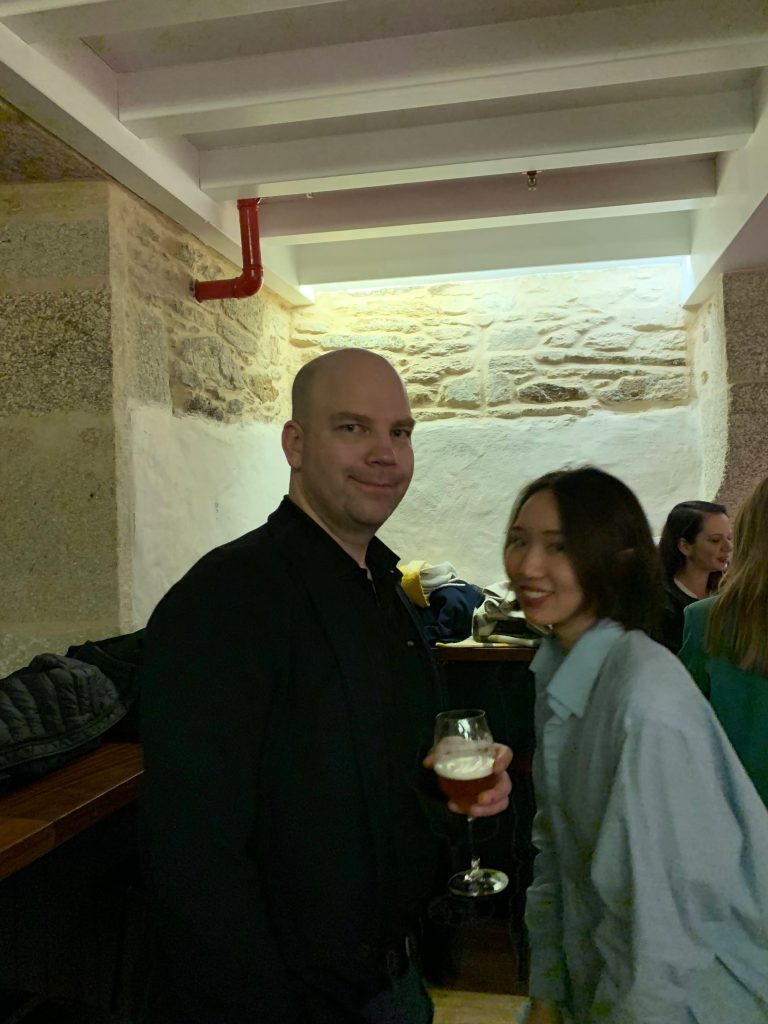 Talking of veterans, someone I was looking forward to meeting in person was Chris.
There are very few people like Chris you will ever come across. Always has a story and has been with interesting companies. In fact, I first came across Chris in a different business and was re-acquainted when we both ended up in the Aerospace Xelerated programme.
Chris is also a veteran. UK veteran.
If you ever meet Chris, ask him about anything. If you don't get an anecdote or a story from him, I will pay you $100, I bet that.
Chris is below. I call it a true storyteller's pose.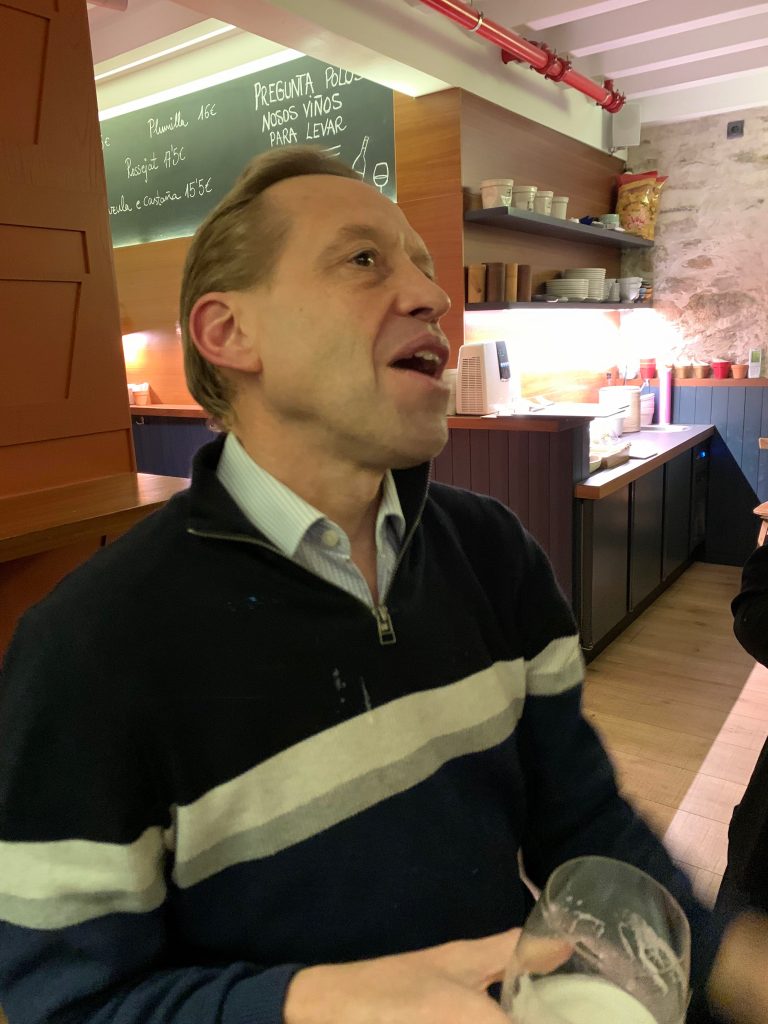 I think that covers the startup founders and teams pretty much.
Although we did also meet the Boeing team and the Metta (folks who organise the AX programme).
One of the bits I was pleasantly surprised by on the AX programme is the male to female ratio in the programme team.
It wasn't 50:50.
The females were the majority.
That is rare. Very rare.
In the image below we have Dana, first from left (Metta). Charlotte, in the middle (Boeing), and Ksenia, first from the right (Metta).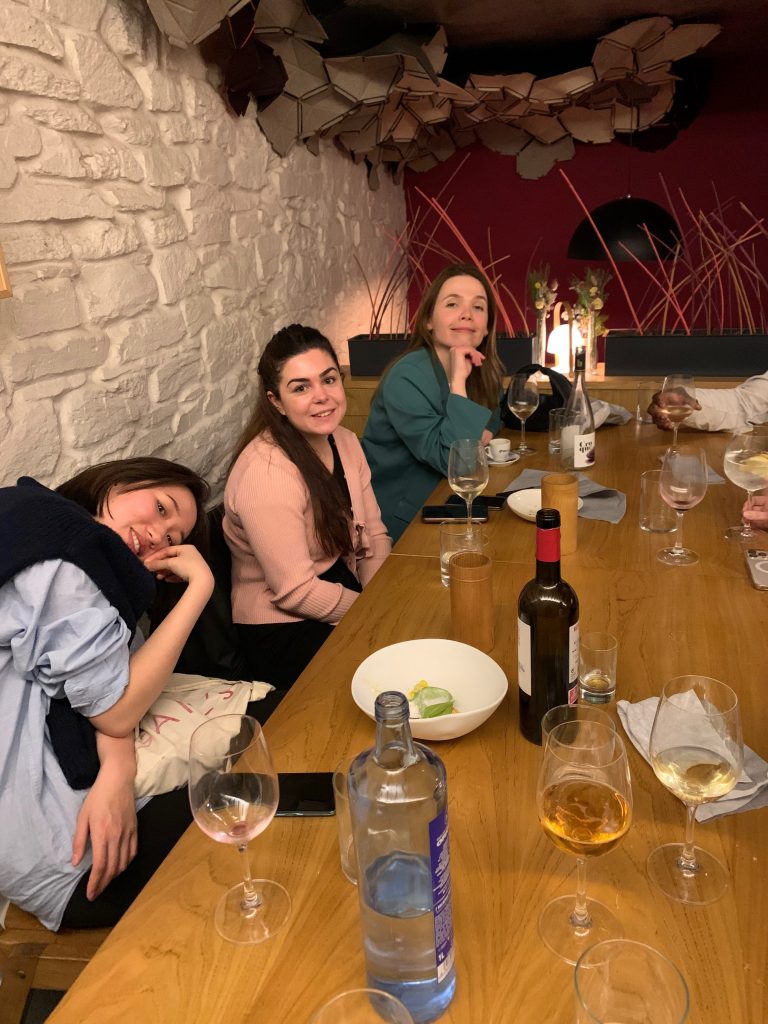 Apart from the obviously confusing pose Dana is giving (no idea), she is actually very structured (and chilled). Always on the ball and a meeting guru.
She can arrange a meeting, believe me!
And she can end a meeting on time, ruthlessly. 🙂
Ksenia is the one who I first received a scouting email from to apply to the AX programme. Which I remember ignoring because I just didn't think we were a fit. And she emailed again. At which point I took the call.
Now, it is entirely possible that that was actually an email sequence, and I shouldn't be this nice to her. However, she has taken on a new role and I need to be nice to her!!!!!
Jokes apart, I don't think we would've done it if not for the emails and calls I had with Ksenia to understand the programme and how we could get our story across to be valuable. She is super helpful!
Ksenia and Dana did well to manage this cohort, I can't speak for their performance in other cohorts! But on this one, I really appreciated the hard tasks they had in front of them and how they managed to pull it all together with the rest of the team.
Charlotte was super helpful and has often had to hear some interesting honest thoughts from my side on our monthly calls. Although I wish she took my theory of who came first between the chicken and the egg, seriously. That's the only regret that I couldn't convince of the seriousness of it.
Oh, by the way, we didn't just magically meet people and everything go to plan without someone pulling the strings from behind well before we arrived.
And that was Emily from Boeing.
Emily is first from right.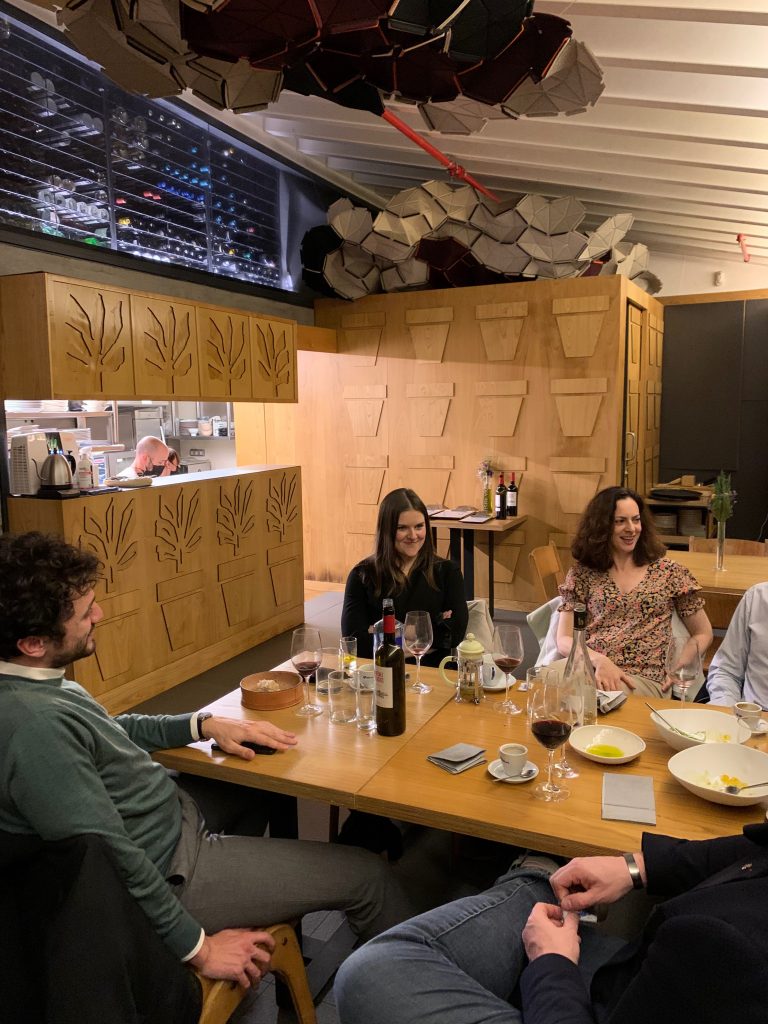 The only other person who supported me in sharing my vegetarian meals, it goes without saying that the best way to be top of my list is through food.
Here's how I met Emily (a short story).
On the first day, after an early morning flight, I checked into the hotel and went for lunch. The restaurant was empty, barring one person.
I went to a table that I liked (I can be picky) but was further from this one person. And then Emily comes over asking if I am part of AX.
So we got introduced and she kindly asked me to join her table for lunch. And over discussions it came about that she is orginally from Derby. The place where I've now lived for 10 years.
Here we are, thousands of miles away from our original location and the first person I end up talking to and at lunch with in a foreign country, is from the same place I live at and speaking the same language.
For me, that's a remarkable way to meet.
And that's how I met Emily.
This is the shortest story ever in the "How I met… " series.
Thanks Emily for organising a great trip to Spain.
Finally, AX's moat – I kid you not.
Jacqueline (image below).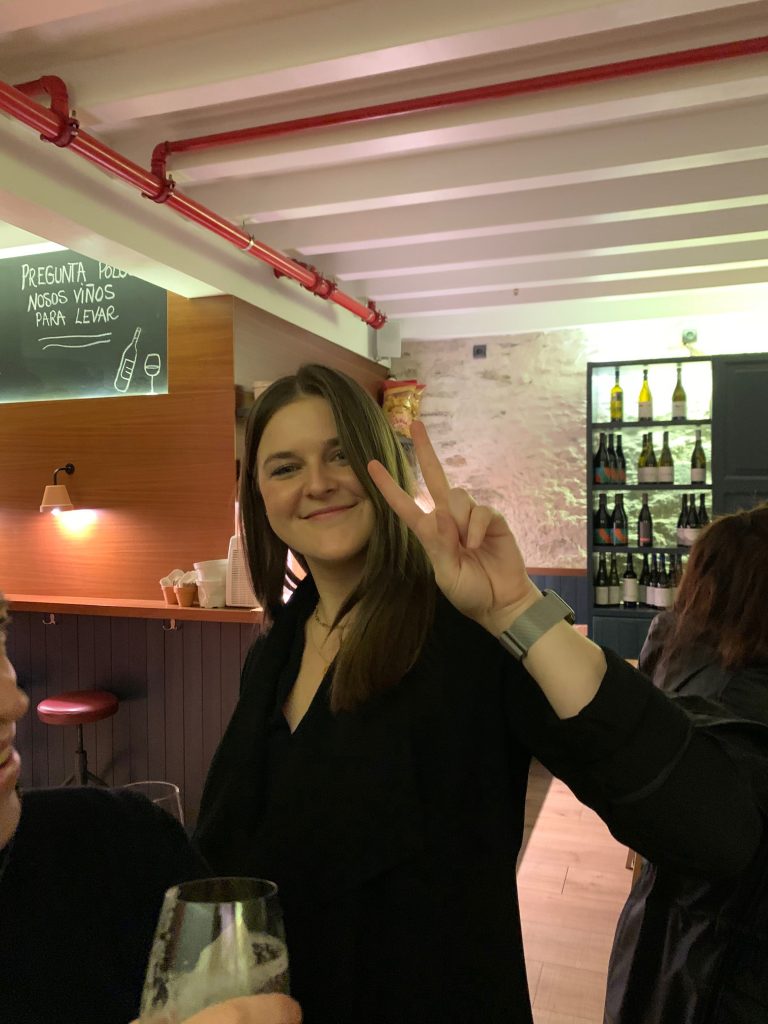 Since the first time we pitched, to getting a call the next day saying we've been accepted onto the programme, I've always wanted to meet Jacquline.
When you meet her you realise she's a high performer. Being a high performer at a large enterprise is extremely hard. One has been there, and one knows the demands of it.
I've been on a number of emails with her and the Boeing team, and it is extremely fun. I kinda felt nostalgic about my Rolls-Royce days, seeing how Jacquline had to get stuff done.
I had reservations being part of the programme, because sometimes folks who run these programmes are in it only for themselves, and their career. But with Jacquline that wasn't the case.
The Boeing team that delivers AX, is extremely competent and fun to be around.
We get stuff done. And as a startup that's all I can ask for.
As founders time is a precious commodity, I can't afford for things to drag on. And having someone on the other side who gets that and will help you get stuff done is the best ally you can ask for.
Of course, some things take a while. But anyone in B2B space who doesn't understand the bureaucracy and the processes of enterprises needs to really upskill themselves. It's a skill, and I didn't have any issues.
Beyond professionally being a sound performer, Jacquline is just a great person to be around.
So yeah, if you ever get a chance work with her!
The 4 day trip was a mix of work and pleasure, but as a late friend used to say, all work is pleasure when you do it for fun.
This trip certainly was.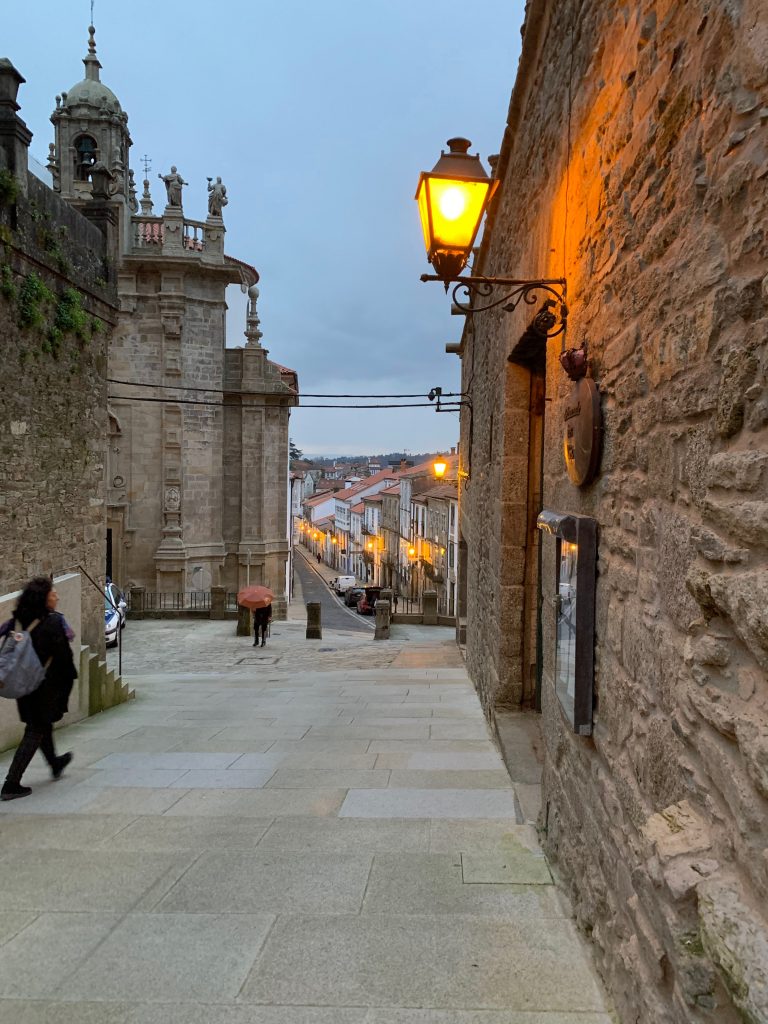 Finishing off on the trip, looking back it certainly was the highlight of the Aerospace Xelerated programme.
And I am going to find ways of doing these off-sites more with the team at Amygda too.
You really bond over these.
Infact, this is one of the highlights of the past 100 weeks in journaling my startup.
This trip was the perfect example of the saying, it takes a village to raise a child.
As a startup this network helps me, the folks involved are aligned with making us successful. Other founders are a source of knowledge and support on down days and even crazy, crap days.
So in 100 weeks since I started journaling, I realised I am still learning.
But the story isn't about us.
The story is about everyone else who collectively is helping us become us.
Thank-you!
Lights off.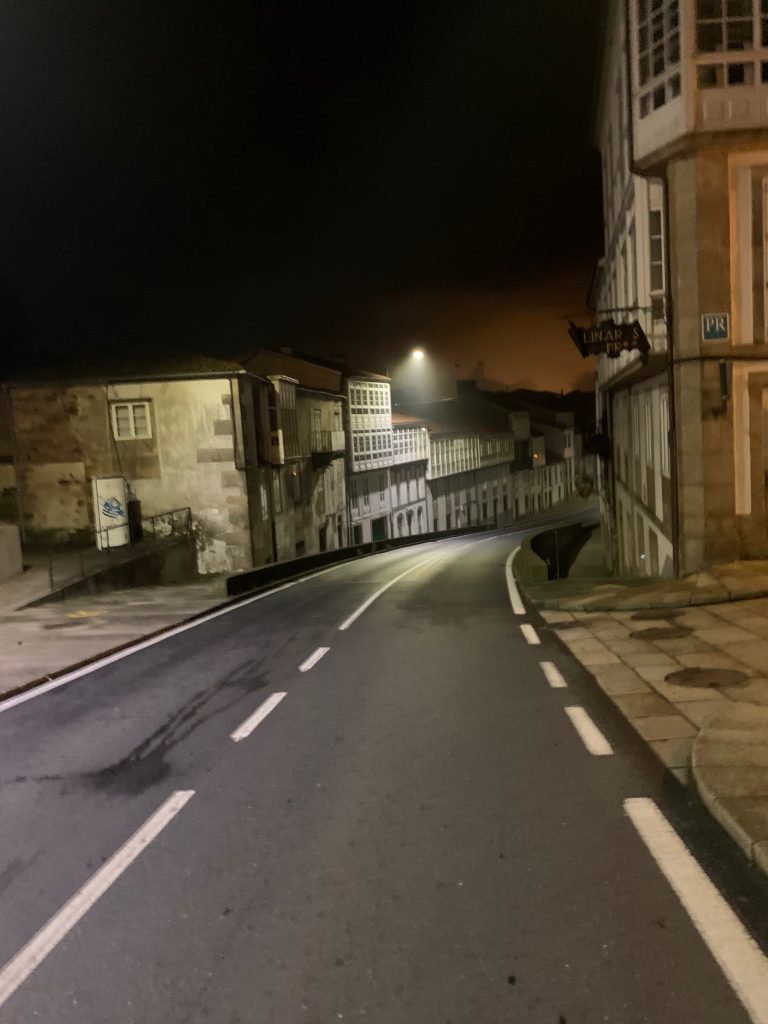 ---
So what's next?
The journey of building Amygda continues. We are a small team, here's our Linkedin to follow us and keep a track of the jobs we are hiring for.
P.S. you can love me or hate me on LinkedIn, whatever you decide let me know by reaching out.